Enhancing Your Relationships One Cookie at a Time!
Out of this world, soft and delicious cookies are just a click away!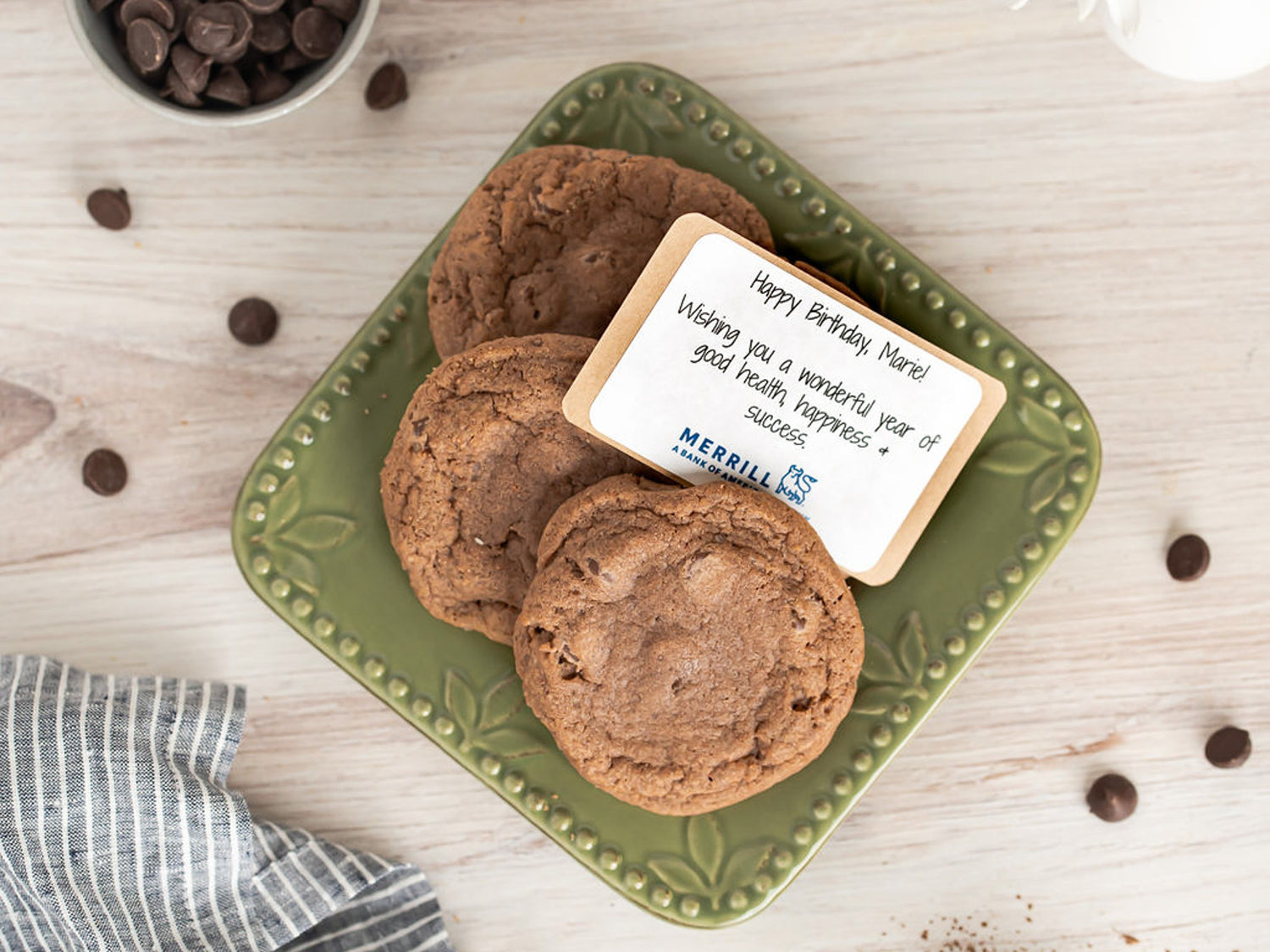 PERSONALIZED GIFT MESSAGE WITH YOUR LOGO
Every order includes a unique gift message, complemented by your own logo, making each gift truly memorable.
There is nothing more frustrating than your client or prospect not knowing who sent them a gift.
That's why we go the extra mile to create a custom gift message card at no extra charge.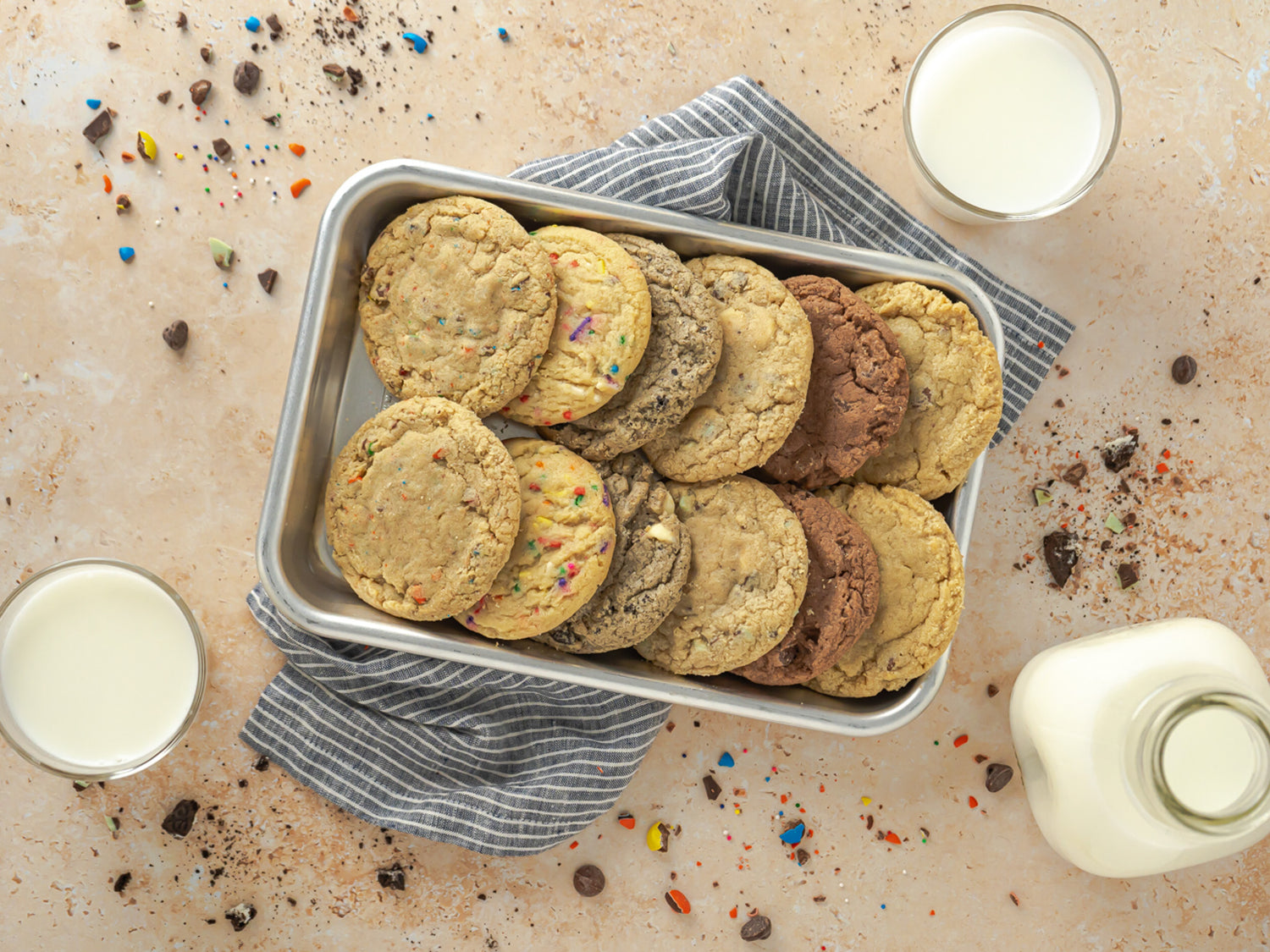 95% OF AMERICANS DO WHAT?!
Gifting is about creating sweet memories, and what better way than with soft, delicious cookies?
Considering 95% of Americans indulge in a cookie every month, odds are your clients do too.
Make your gift memorable!
Happy Clients, Happy Life!
"If you want happy clients, send them cookies from Grove Cookie Company."
Matt Anderson, CWS® - Partner
Anderson Wealth Management - Raymond James
"All of my clients rave about the cookies! I finance in all 50 states, so we always use your crew to send cookies for closings. They're the best! Keep rocking!"
Kayla Kallander - AVP | Loan Officer
First International Bank & Trust
"Marie and Grayson have an amazing company and a phenomenal product!!'"
Rico Bocala - Partner | President
USI Insurance