GIFTING: MARKETING
Looking to add some flavor to your marketing strategy? Why not use delicious cookies!
A cookie isn't just a tasty treat – it's a powerful marketing ally full of possibilities (and chocolate chips).
With every gift box of cookies you give, you're crafting a memorable brand journey. It goes beyond merely promoting your products or services; it's about building connections.
When potential customers receive our carefully selected cookie gifts, complete with a personal message and your logo, they're not just indulging in a treat – they're tangibly experiencing your brand's warmth and care.
For Account-Based Marketing (ABM) strategies, these edible brand ambassadors are game-changers. Customized for each key account, our cookies can amplify your efforts, whether launching a new product, commemorating a company event, or fostering client relationships. They leave an indelible impression, boosting brand recall.
But let's not neglect the digital world. Posting images of these delightful treats on social media will make your brand the talk of the town, drawing likes, shares, and comments aplenty. With our cookies in your marketing arsenal, you're set for a recipe of unprecedented success!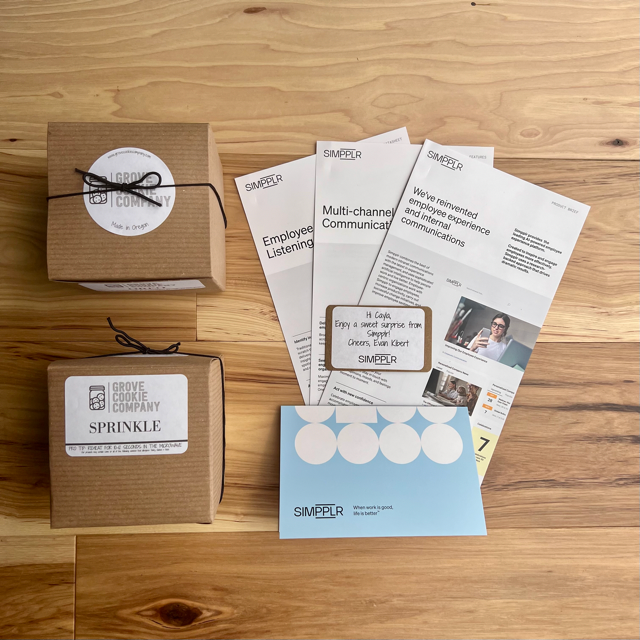 ABM With Simpplr
Tap the link below and learn how we delivered a successful marketing campaign for the team at Simpplr!
Simpplr ABM