AUTOMATED GIFTING IS HERE
Elevate client relations with automated, timely gifts and celebrate milestones effortlessly.
You can schedule gift shipments up to 6 months in advance.
Every significant moment in your client's life deserves celebration: birthdays, anniversaries, home purchase milestones – we've got you covered.
Complete the form below, and in less than 15 minutes you'll be gifting on autopilot.
Don't worry, we love sending free samples!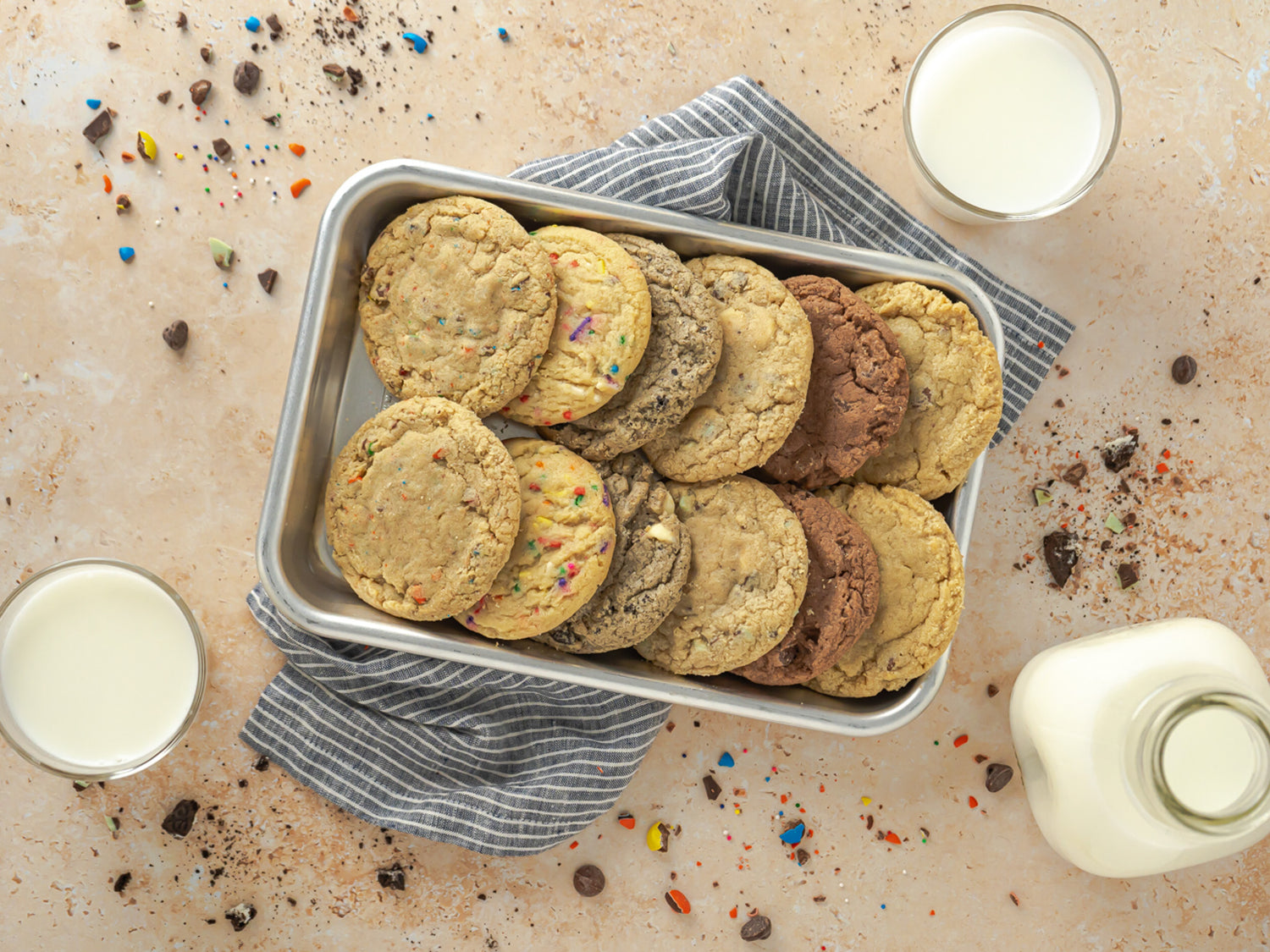 95% OF AMERICANS DO WHAT?!
Gifting is about creating sweet memories, and what better way than with soft, delicious cookies?
Considering 95% of Americans indulge in a cookie every month, odds are your clients do too.
Make your gift memorable!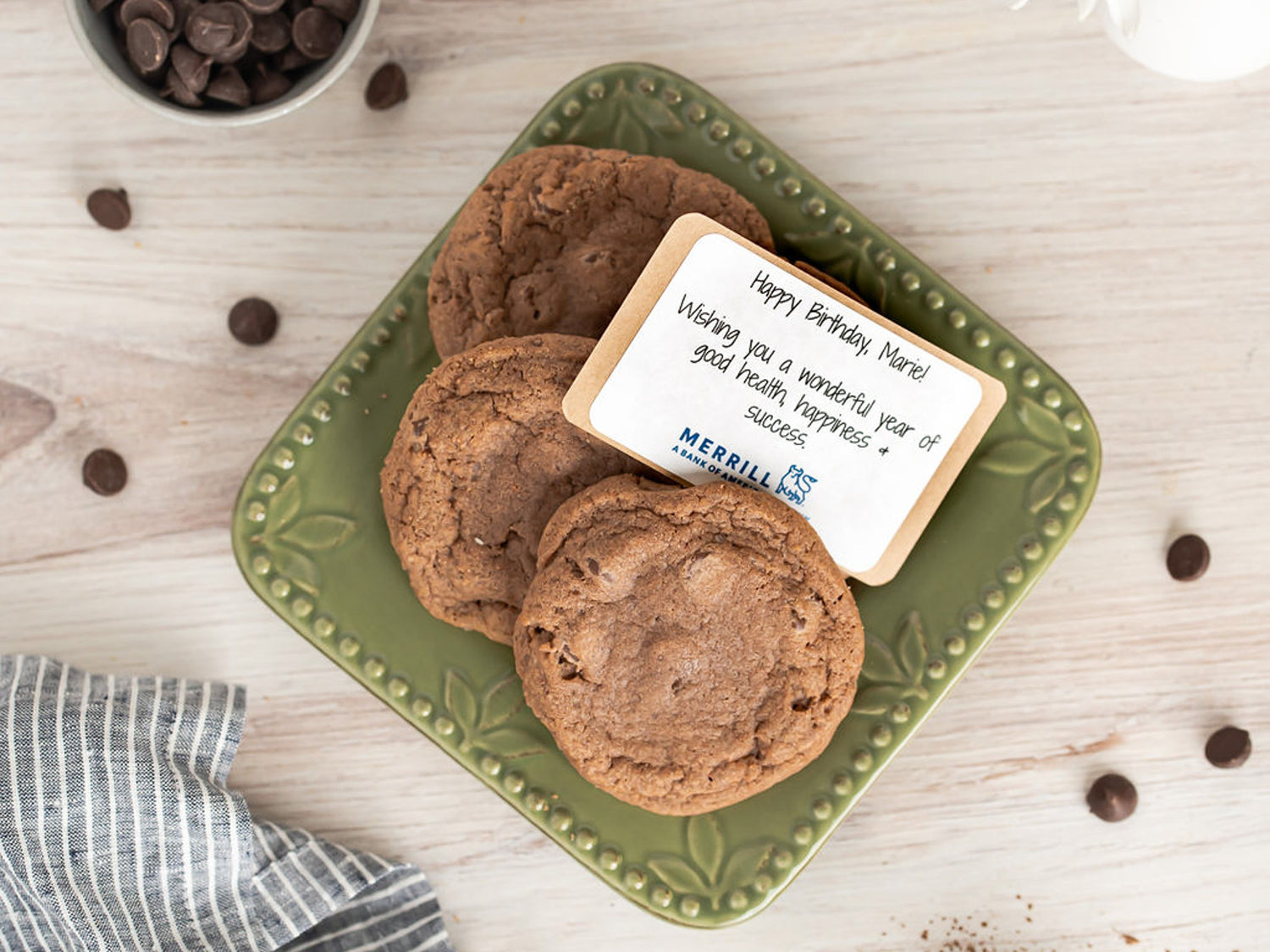 PERSONALIZED GIFT MESSAGE WITH YOUR LOGO
Every order includes a unique gift message, complemented by your own logo, making each gift truly memorable.
There is nothing more frustrating than your client not knowing who sent them a gift.
That's why we go the extra mile to create a custom gift message card.
PRICING
4 Cookie Pack: $20+
Half Dozen Cookies: $25+
Dozen Cookies: $36+
18 Cookies: $44+
*Price listed includes shipping